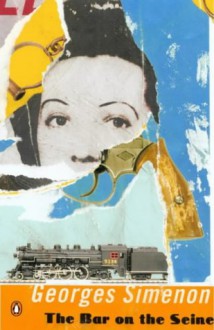 Bar On The Seine (Penguin Modern Classics)
ISBN:
9780141187334 (0141187336)
Edition language:
English
Bookstores:
KOMET
rated it
4 years ago
"THE BAR ON THE SEINE" can be summed up as a nice and tidy detective novel peopled with an interesting array of characters, some of whom Inspector Maigret matches wits with. The drama begins in a prison cell where a man (Monsieur Lenoir) – a petty criminal sentenced to death whom Maigret had arreste...
beishir
rated it
6 years ago
A death row inmate drops a last-minute hint to the inspector about an unsolved murder that happened six years ago. Maigret follows up on the meager hint and finds himself in the middle of a web of trysts, blackmail and murder.4 STARS
modusa
rated it
8 years ago
i liked this maigret one even more than the first i read. i was worried when it began, that the books would be too formulaic, as there was a prisoner condemned to die right at the beginning of this one as well. but in this one, he isn't set free so that maigret may solve the crime, he is executed, a...
so many books, so little time
rated it
8 years ago
The Maigret books are always a delight.
Share this Book
http://booklikes.com/bar-on-the-seine-penguin-modern-classics-georges-simenon-michael-dibdin-dav/book,423456