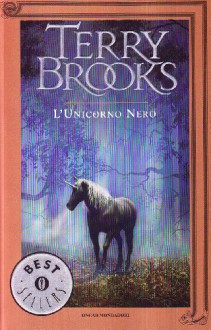 L'unicorno nero (Ciclo di Landover, #2)
ISBN:
9788804380115 (880438011X)
Publish date:
February 1st 1994
Edition language:
Italian
Series:
Magic Kingdom of Landover (#2)
Bookstores:
Turn The Page
rated it
6 years ago
Entertaining read, and a solid follow-up to the start of this series. I think the characters are well developed in this series and am looking forward to the next in this series.
A Man With An Agenda
rated it
7 years ago
'Magic Kingdom for Sale - Sold!' ended with Ben Holiday in possession of his magic powers of kingliness and how he defeated/banished/subdued the main antagonists towards his rule. There was a lot about the kingdom left unsaid, particularly concerning the people that sold it to him in the first place...
Wandering through fiction
rated it
7 years ago
Not sure whether it's just because this is a re-read or whether it was this obvious the first time, but I wasn't too impressed with the twist.
Inkspot Fancy
rated it
8 years ago
Let's start with this bit of advice for aspiring authors - if you're going to borrow several concepts without much change from someone else's story, don't namedrop that other book unless you're doing a parody of some sort. There's a couple reasons for that. First being it just looks sort of lazy o...
The Layaway Dragon
rated it
10 years ago
This was much of the same like the first book. It was the old "you've chained yourself, you must set yourself free" theme. It was a tedious to have the main character so fucking dense for so much of the book. Other than that, it's the same old same old. So I'm just going to repeat what I said about ...