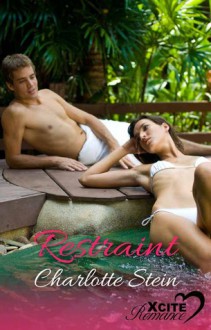 Ridley's Reign of Terror
rated it
7 years ago
Holla! That was one scorching hot hook-up story. Loved the sexually repressed hero and the dirty-talking, sexually aggressive heroine. Stein's stream of consciousness style of first person narration really seals the deal, though. It shows how Mallory seems to be figuring all of this out as she goes ...
willaful
rated it
7 years ago
This is the second Charlotte Stein book in a row I've given a five star rating, but it's very different from [b:Deep Desires|16038875|Deep Desires|Charlotte Stein|http://d.gr-assets.com/books/1348247303s/16038875.jpg|21813617] -- probably the only thing they have in common is they're both narrated i...
Love To Read For Fun
rated it
7 years ago
very hot and sect. Mallory is a dirty girl with a dirty mouth. artie didn't stand a chance.
Fiction Fare
rated it
7 years ago
3.5 stars! Review to come!
Heather in FL
rated it
7 years ago
I tagged this friends-to-lovers, but it's really frenemies-to-lovers. Mallory is going away with her two best friends for three weeks: male and female. The male friend is finally ready to make a play for the other female. (And sorry, I can't remember friends' names because they really weren't a big ...
Share this Book
http://booklikes.com/restraint-charlotte-stein/book,12465349