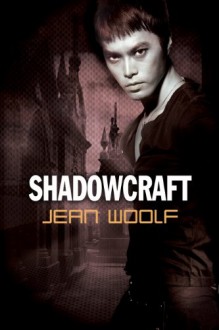 Shadowcraft
Publish date:
June 18th 2013
Publisher:
Dreamspinner Press
Edition language:
English
Bookstores:
AimeeKim
rated it
7 years ago
More to this than meets the eye. I would love a follow up story to this, mainly to see more of Soren, always enjoy enigmatic and morally ambiguous characters.
Reader's Discretion Advised
rated it
7 years ago
O:This was good. This was great. I was blown away. It embraces the darkness and the light, but doesn't make light of the darkness. And one of the MCs is Asian. And there's this beautiful morally ambiguous character who seems to be leaning towards the dark side. It was good.
JustJen
rated it
7 years ago
Review written for Hearts On Fire Reviews.This book grabbed me right away. It takes place in a different world where Li and Matt are 17 year old prostitutes forced to entertain johns all night only to turn all but the minim over to their host "Mother Hen." They are left with barely enough to buy f...
MM Good Book Reviews - Thommie's Books
rated it
7 years ago
4 HeartsReviewed for MM Good Book Reviewshttp://mmgoodbookreviews.wordpress.com/Well hello, I loved this book. Do I seem surprised? Yes, I am, because frankly the blurb or the title didn't prepare me of what exactly I was going to read. See the blurb made me think that something "shadowy" was going ...
BarbsBooks
rated it
7 years ago
3.5 StarsThis is one of those books that the blurb doesn't properly prepare me for what I'm getting myself into. I expected the main character to be stronger or amazingly street smart based. Instead I read about a teenage forced into prostitution that has learned to do what he's told or face the con...
Share this Book
http://booklikes.com/shadowcraft-jean-woolf/book,10584461