Welcome back to my monthly wrap-up . Wow April went by way to fast but, that could be because we were busy here. Two birthdays, Easter and other fun family things. Reading wise it was just as busy and I got a lot of books done. More than I thought I would and more than I'm actually posting here..... Because. of course I'm still way behind on reviews :P oops
I have been reading the Meridian Chronicles by M.D. Fryson, if you are interested to see what its about you can check out her blog ,where she will post a chapter a month of book two.. Book two is also available on Netgalley for those who review there as well :)
May is a busy month for new releases so I only will add a few here. But there are a lot of books coming in May that I'm really looking forward to.
Aurora Rising by Jay Kristoff and Amie Kaufman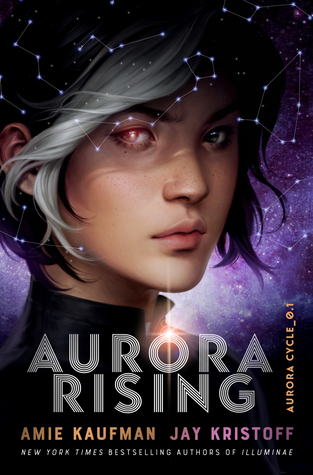 Storm Cursed by Patricia Briggs
Just One of the Groomsmen by Cindi Madsen
Ask Me Anything by Molly E. Lee
There's Something About Sweetie by Sandhya Menon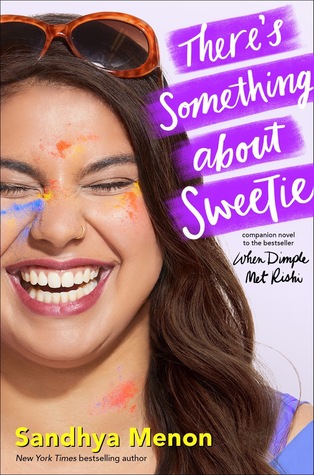 Currently, reading... I started Ruin and Rising, the third and final book in the The Shadow and Bone Trilogy by Leigh Bardugo.
The capital has fallen.
The Darkling rules Ravka from his shadow throne.
Now the nation's fate rests with a broken Sun Summoner, a disgraced tracker, and the shattered remnants of a once-great magical army.
Deep in an ancient network of tunnels and caverns, a weakened Alina must submit to the dubious protection of the Apparat and the zealots who worship her as a Saint. Yet her plans lie elsewhere, with the hunt for the elusive firebird and the hope that an outlaw prince still survives.
Alina will have to forge new alliances and put aside old rivalries as she and Mal race to find the last of Morozova's amplifiers. But as she begins to unravel the Darkling's secrets, she reveals a past that will forever alter her understanding of the bond they share and the power she wields. The firebird is the one thing that stands between Ravka and destruction—and claiming it could cost Alina the very future she's fighting for.
On Audio I'm listening to Summer Knight, the fourth book in The Dresden Files Series by Jim Butcher . I'm so in love with this series and could kick myself for not starting it sooner.
HARRY DRESDEN -- WIZARD
Lost items found. Paranormal Investigations. Consulting. Advice. Reasonable Rates. No Love Potions, Endless Purses, or Other Entertainment
Ever since his girlfriend left town to deal with her newly acquired taste for blood, Harry Dresden has been down and out in Chicago. He can't pay his rent. He's alienating his friends. He can't even recall the last time he took a shower.
The only professional wizard in the phone book has become a desperate man.
And just when it seems things can't get any worse, in saunters the Winter Queen of Faerie. She has an offer Harry can't refuse if he wants to free himself of the supernatural hold his faerie godmother has over him--and hopefully end his run of bad luck. All he has to do is find out who murdered the Summer Queen's right-hand man, the Summer Knight, and clear the Winter Queen's name.
It seems simple enough, but Harry knows better than to get caught in the middle of faerie politics. Until he finds out that the fate of the entire world rests on his solving this case. No pressure or anything...
When I'm done with Ruin and Rising, I will go back to my review copies and start Council of Souls Jen Printy, Book two in the Fated Eternals Series.
After surviving the perils of an ancient family feud, Jack Hammond and Leah Winters believe only happiness lies ahead. However, their future isn't as secure as they think. When Death and his council arrive to welcome Leah into their treacherous shadow world, the couple discovers that Leah's immortality has come with a high price.
With Artagan's help, Leah slowly learns how to navigate the dark waters of the Concilium Animarum—the Council of Souls. As their world starts to unravel further, their love is all Jack and Leah have left. Will that be enough?
In case you missed it there is a new giveaway up and going I will add the copter at the end or you can go check it out here.
That should cover most of it, as always you can find the buy links in the reviews that are linked below.
Thank you for all your support, make sure to check my site out daily for blog tours, reviews and giveaways.
Happy Reading :)
---
Gimme Some Sugar by Molly Harper
A young widow returns to Lake Sackett, Georgia to face the ghosts of her past—and decide if she's ready to take another chance on love—in the third sparkling Southern Eclectic novel that "goes down as easy as honey on a deep-fried Twinkie" (Library Journal, on Sweet Tea and Sympathy).
Lucy Brewer would never have guessed that her best friend, Duffy McCready (of McCready's Bait Shop & Funeral Home) has been in love with her since they were kids. Fear of rejection and his own romantic complications prevented Duffy from confessing his true feelings in high school, so he stood by and watched her wed Wayne Bowman right after high school. Wayne had always been a cheapskate, so it comes as no surprise when he suffers a fatal accident while fixing his own truck.
Even as her family and friends invade Lucy's life and insist that the new widow is too fragile to do much beyond weeping, Lucy is ashamed to admit that life without Wayne is easier, less complicated. After all, no one knew what a relentless, soul-grinding trudge marriage to Wayne had been. Only Duffy can tell she's hiding something.
In need of a fresh start, Lucy asks Duffy to put his cabinet-building skills to use, transforming the town's meat shop into a bake shop. As the bakery takes shape, Lucy and Duffy discover the spark that pulled them together so many years ago. Could this finally be the second chance he's always hoped for?
4★
---
Crimson Lake by Candice Fox
Crimson Lake, by Sydney-based, Ned Kelly Award-winning author Candice Fox, is a thrilling contemporary crime novel set in Queensland, Australia, perfect for readers of authors like James Patterson, Harlan Coben, Lisa Gardner, and Tana French.
How do you move on when the world won't let you?
12:46: Claire Bingley stands alone at a bus stop
12:47: Ted Conkaffey parks his car beside her
12:52: The girl is missing . . .
Six minutes in the wrong place at the wrong time—that's all it took to ruin Sydney detective Ted Conkaffey's life. Accused but not convicted of a brutal abduction,Ted is now a free man—and public enemy number one. Maintaining his innocence, he flees north to keep a low profile amidst the steamy, croc-infested wetlands of Crimson Lake.
There, Ted's lawyer introduces him to eccentric private investigator Amanda Pharrell, herself a convicted murderer. Not entirely convinced Amanda is a cold-blooded killer, Ted agrees to help with her investigation, a case full of deception and obsession, while secretly digging into her troubled past. The residents of Crimson Lake are watching the pair's every move… and the town offers no place to hide.
4★
---
Redemption Point by Candice Fox
When former police detective Ted Conkaffey was wrongly accused of abducting Claire Bingley, he hoped the Queensland rainforest town of Crimson Lake would be a good place to disappear. But nowhere is safe from Claire's devastated father.
Dale Bingley has a brutal revenge plan all worked out – and if Ted doesn't help find the real abductor, he'll be its first casualty.
Meanwhile, in a dark roadside hovel called the Barking Frog Inn, the bodies of two young bartenders lie on the beer-sodden floor. It's Detective Inspector Pip Sweeney's first homicide investigation – complicated by the arrival of private detective Amanda Pharrell to 'assist' on the case. Amanda's conviction for murder a decade ago has left her with some odd behavioural traits, top-to-toe tatts – and a keen eye for killers . . .
For Ted and Amanda, the hunt for the truth will draw them into a violent dance with evil. Redemption is certainly on the cards – but it may well cost them their lives . . .
5★
---
Meridian Chronicles: Black Widow Curse The Coven by M.D. Fryson
MERIDIAN'S curse has left her in a state all her own of amnesia. The once spirit guide can only recall her name and the two names of very important beings in her life. She is on Earth lost and afraid with only fragments to piece together her mysterious circumstance. Her realm's leader, Warrick and his curse have taken the unimaginable from her and her hidden memory has the answers locked away from her. Her best friend Relic, the peacock of the realm flees for Earth to save Meridian only to find nearly a stranger.
Tallulah, the psychic who has taken Meridian in calls in her connections from Salem. The Fairies have the answer to breaking the curse and it lies in finding Meridian's twin flame and only the universe knows who that is. From Relic, to Aiden the boy on Earth whose name is one she can recall or Kieren her love crush she knew before her curse, could all be the answer. The catch is, there are far darker souls in the high demon court and the dark witches who have their own agenda.
The good witches on Earth band together with the spirit guides, the fallen and the fairies to save Meridian against the ultimate rivals the dark witches, the demons and Meridian's own leader of her realm, Warrick. Time is of the essence and with Meridian's soul and fate in the crosshairs, it is only Meridian who can truly save herself by finding her twin flame. With failed attempts and fear, the one she truly loves may still linger out of reach.
5★
---
Storm Cursed by
In this new instalment in the No. 1 New York Times bestselling series, Mercy Thompson must face a deadly enemy to defend all she loves . . .
My name is Mercedes Athena Thompson Hauptman, and I am a car mechanic.
And a coyote shapeshifter . . . And the mate of the Alpha of the Columbia Basin werewolf pack.
Even so, none of that would have gotten me into trouble if, a few months ago, I hadn't stood upon a bridge and taken responsibility for the safety of the citizens who lived in our territory. It seemed like the thing to do at the time. It should have only involved hunting down killer goblins, zombie goats, and an occasional troll. Instead, our home was viewed as neutral ground, a place where humans would feel safe to come and treat with the fae.
The reality is that nothing and no one is safe. As generals and politicians face off with the Gray Lords of the fae, a storm is coming and her name is Death.
But we are pack, and we have given our word. We will die to keep it.
4★
---