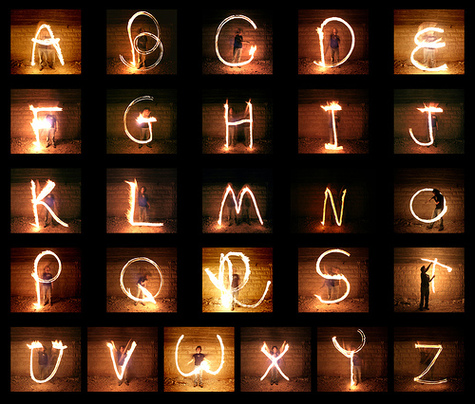 Chmielewska od A do Ż. Świetne!
Tutaj wybrane fragmenty, całość na Culture.pl.
A
Anatomia
Mężczyzna, jak wiadomo, składa się głównie z żołądka.
["Depozyt", 1999]
C
Chmielewska
Akurat rozwodziłam się z moim mężem. I pomyślałam sobie, że może mieć do mnie pretensje, bo szargam jego nazwisko po literaturze, jego zdaniem podrzędnej.
[wypowiedź pisarki o jej autorskim pseudonimie (Chmielewska): "Gazeta Poznańska", 4 maja 1996 r.]
G
Gatunek
To jest namiętność. Fioł, szmergiel, hobby i co tam pani jeszcze zechce. Gracze to specjalny gatunek, nie ma znaczenia, w co grają.
["Wyścigi", 1992]
I
Intelekt
Alkohol kolosalnie podnosił moje walory umysłowe.
["Wszyscy jesteśmy podejrzani", 1966]
J
Jeść!
Mężczyźni? Owszem, lubię ich, ale ci zwyczajni, przeciętni śmiertelnie mnie nudzą. Poza tym mają jedną straszną wadę. Oni chcą codziennie jeść.
[wypowiedź pisarki: "Powaga jest tarczą głupców", "Twój Styl", 11 sierpnia 1991 r.]
K
Komentarz
- Mówiła pani o zgwałceniu?
- Mówiłam... - chwila wahania. - Potem.
Obrońca nie wytrzymał.
- Trudno, żeby przedtem - zauważył krytycznie (...).
["Gwałt", 2011]
Ł
Łatwowierność
Nie wierzcie w głupie słowo pisane!
Także moje...
["Traktat o odchudzaniu", 2007]
M
Musztra
Każde zwierzę da się wytresować. Mężczyznę też.
["Jak wytrzymać z mężczyzną", 1996]
O
Okoliczność
(...) spowodowałam rewolucję w stoisku ze stanikami, buntując klientki informacją, że tych rzeczy nie kupuje się na oko, bo nie na oku się je nosi (...).
["Romans wszech czasów", 1975]
P
Pobożne życzenie
Daj Boże zdrowie, bo na rozum za późno (...).
["Tajemnica", 1993]
R
Rozumowanie
- Będziemy się starać. Zacznijmy od początku. Dlaczego Tadeusz wyszedł przed śmiercią z pokoju i poszedł do sali konferencyjnej?
- Bo po śmierci już by mu się to nie udało...
["Wszyscy jesteśmy podejrzani", 1966]
S
Sentencja
Wbrew pozorom kobieta to też człowiek.
["Hazard", 1997]
U
Upływ czasu
Policzyłam mniej więcej czasochłonność jednej z takich cudownych diet. Śniadanko, przekąska, obiadek, podwieczorek, kolacyjka...
I tu odgadłam ten ukryty sens.
Najzwyczajniej w świecie cała robota z miętoszeniem roślinek, jarzynek, warzywek musi trwać około szesnastu i pół godziny. Jeśli noc ma się poświęcić na sen, kompletnie brakuje czasu na spożycie przyrządzonych potraw. Nic dziwnego, że się schudnie i może to jest całkiem niezły pomysł?
["Traktat o odchudzaniu", 2007]
W
Wstrząs poznawczy
Naturalną rzeczy koleją po niedzieli wstał poniedziałek.
["Lesio", 1973]
Z
Zwięzłość
- Potem jeden człowiek powiedział mi mnóstwo rzeczy i umarł - zakomunikowała Alicja, w skupieniu studiując kalendarzyk.
Odczekałam długą chwilę.
- Może odrobinę za mocno streściłaś tę informację - zauważyłam w końcu delikatnie.
["Szajka bez końca", 1989]