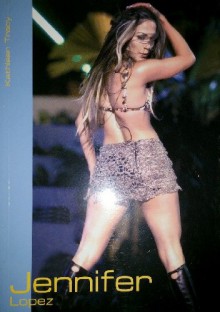 W tej biografii możemy przeczytać o dzieciństwie Jennifer Lopez, Bronxie, w którym się wychowała, pierwszych rolach serialowych: w "In Living Color"i "South Central", "Second Chances" i "Hotel Malibu".
Dalej, biografia zawiera: pierwsze, większe hollywoodzkie produkcje filmowe ("Pociąg z forsą" ,"Jack"), i tytułowa rola Seleny w filmie odpowiadającym o życiu przedwcześnie zmarłej piosenkarki. Kolejne propozycje filmowych ról w produkcjach takich jak: "Anakonda", "U-Turn", "Out Of Sight oraz "Cela". Opisano też związek małżeński z Ojanim Noą, rozpad małżeństwa i romans z Puff Daddy'm. Rozpoczęcie kariery muzycznej i wydanie pierwszej płyty "On The 6". W końcu burzliwe życie z Seanem Combsem (Puff Daddy) i słynna strzelanina w jednym z klubów na Manhattanie.

Książkę - jako, że jest ona z 2000 roku - wieńczy: okres drugiej płyty "~J.Lo", prace nad filmem "Angel Eyes" oraz małżeństwo z Crisem Juddem.
Biografię czyta się szybko. Ma ona swoje gorsze strony, głównie kiedy autorka za bardzo zaczyna się rozpisywać na temat życiorysów innych postaci, z którymi Lopez się spotkała (aktorów, jej partnerów). Trochę to chwilami irytowało.
Plusem książki jest wkładka z ładnymi, kolorowymi fotografiami Jennifer. Książka w trakcie lektury posiada też parę czarno-białych fotografii.
Sporym minusem wydania są dość liczne literówki.
Fanom piosenkarki polecam choć z racji, iż to książka sprzed dwudziestu lat, można odczuć niedosyt. Dla mnie jest niezła.