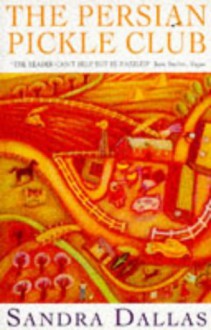 The Persian Pickle Club
ISBN:
9780099727019 (0099727013)
Edition language:
English
Bookstores:
Ruined by Reading
rated it





3 years ago
Ellen is getting older and wondering how long she and her husband, Ben, can stay on their beloved ranch, when her granddaughter, June, gets cold feet and runs from her wedding. Ellen is working on June's wedding quilt, which contains pieces of the wedding dresses from the women of the family. As the...
Murder by Death
rated it





4 years ago
This was an impulse purchase at one of my local library sales, I think. It's set in 1930's Kentucky during the dust bowl years and featured friendship and quilts. How bad could it be? Turns out not bad at all - it was excellent. AND what they don't tell you on the cover is that there's a myster...
Ruined by Reading
rated it





7 years ago
The Forgotten Seamstress is the sort of woman who refuses to be forgotten. She slips forward in time, her story woven in the impeccable stitches which hold together the quilt that tells of her improbable life's deeds. Set to the task of unraveling the mysteries is Caroline, a modern woman whose life...
Book Love
rated it





9 years ago
I enjoyed this book but it wasn't my favorite by this author. I just finished reading The Diary of Mattie Spenser by the same author and it was wonderful, wonderful!
AmySea
rated it





9 years ago
I don't know if it's really fair to call The Persian Pickle Club a mystery book. There is a mystery in it, but the real story is about love and friendship. I thought that the characterization of the people in this close-knit Kansas farming community was wonderful. The Persian Pickle Club is like a...