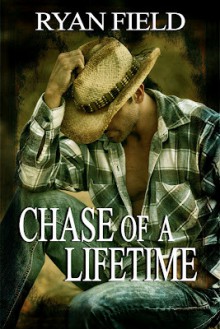 Chase of a Lifetime (Chase Series, #1)
Bookstores:
Rachael Reads
rated it
7 years ago
Such a let down. I was looking forward to reading this book and feel cheated out of what could have been a great story. The typos drove me crazy.Len disgusted me in the first scene with Jim. How could Jim have been so completely clueless, scared, and nervous at first and yet he'd had such a vivid fa...
Nic Starr
rated it
7 years ago
This short book was available free today. The story started well but I found the scene where Mr Mayfield was hitting on Jim to be a bit silly and Jim's responses quite immature. However, as their relationship evolved, I actually started liking Len Mayfield. A nice short freebie read.
Lillian Francis
rated it
7 years ago
Wow, there's some seriously differing reviews for this. Free on ARe 16/12/12
Candice
rated it
7 years ago
1.5 stars. There were several times that I considered not finishing this book, but continued to the end. I instantly disliked Les and found him very sleezy from the beginning and my opinion did not change throughout the book. I don't have a problem with age differences in m/m romances, but the rel...
PattysPlayHouse
rated it
7 years ago
I enjoyed this one. It was fun to read. The characters were very likable. The way it ended tells me that there is more to this story. I hope so, because I want to see how Len and Jim adjust with the changes that have come about in their lives.
Share this Book
http://booklikes.com/chase-of-a-lifetime-chase-series-1-ryan-field/book,12475831