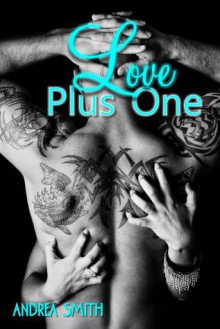 Love Plus One (G-Man, #2)
Publisher:
Meatball Taster Publishing
Bookstores:
Yona's Book World
rated it
5 years ago
The writing style wasn't for me, I couldn't feel their emotions or connect with the characters. I liked the storyline but not much else.
Don't Give Me YA/NA-Give Me a Hot Ass Alpha♥
rated it
6 years ago
Lindsey Dennison was introduced in Diamond Girl as the innocent daughter of Sammie. She's watched her parents loveless marriage collapse, been attracted to her now step father, Slate, and just wants to be a normal kid, or young adult. Don't call her a kid, though because she'll start drinking to pro...
Lkay ❇✾The one-click buy button addict❇✾
rated it
6 years ago
4.5 I want Taz to call ME his 'baby girl' STARS"I'm not looking to get hurt, Taz. I'm just looking to get laid."She was a fucking contradiction in terms. She was soft and sweet; lusty and sexy; reserved and abandoned at the same time.Well, it's official my friends; Andrea Smith has a new stalker aut...
It's just me Shelly
rated it
6 years ago
"What's on the agenda, Taz?" "We're going to my place," he replied very matter-of-factly. "We're going to fuck." "Wait," I sputtered, finally. "What?" "What part didn't you understand?" he asked, glancing over at me" My response to that was gimme some....PLEASE!!!!!So I'm gonna start with the thing...
Sabrina's books
rated it
6 years ago
I loved this book. In fact i think i loved it more than book one. Kind of similar to Kristen Ashley style. Cant wait for book 3
Share this Book
http://booklikes.com/love-plus-one-g-man-2-andrea-smith/book,12483335