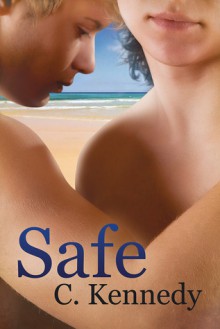 Safe
Publisher:
Coming October, 2013 from Harmony Ink Press!
Bookstores:
dblue
rated it
5 years ago
Safe is the second book I have read by C.Kennedy. It involves two young men, Nico and Caleb, who have been friends since they were ten years old and that friendship develops over time into more. They are unable to be open about their relationship because Nico's father would never understand. Nico'...
Sandra @ My Fiction Nook
rated it
5 years ago
Damn. I wanted to love this, really, I did. The premise is great - two seniors in high school who've been best friends since they were 10 years old, who've become boyfriends a while ago, who love each other deeply and who are faced with with hate and abuse from one of the boys' father. They're cou...
AnnaLund2011
rated it
5 years ago
Not only does C. Kennedy have a way with words, here is also a perfect example of how a very short novella story can comprise a whole story arc without ever feeling stumped or cut short. Perfect length. Well-weighed words, conveying deep emotions of both love and friendship. Of how family can be ...
Reader's Discretion Advised
rated it
6 years ago
It's good, but the way it's written is a bit confusing. It starts in media res, backtracks a bit, continues to the "present" point, then continues beyond.It was good-ish, I think. Certainly an interesting read.
MM Good Book Reviews (Pixie's books)
rated it
7 years ago
5 HeartsFirst published at MM Good Book Reviewshttp://mmgoodbookreviews.wordpress.com/2012/08/28/safe-by-c-kennedy/Caleb and Nico have been best friends since they were ten. they kissed at twelve and become boyfriends and at nearly eighteen they are happily madly in love. But, just one mistake could...
Share this Book
http://booklikes.com/safe-c-kennedy/book,12475662