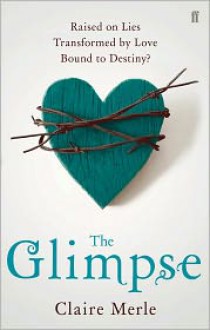 The Glimpse
Claire Merle,NOOK Book (eBook), English-language edition,Pub by Faber and Faber on 06-05-2012
Claire Merle,NOOK Book (eBook), English-language edition,Pub by Faber and Faber on 06-05-2012
show less
Edition language:
English
Bookstores:
The City Of Invention
rated it
6 years ago
A dystopian novel set in a near-future in which the population is segregated into Pures who have been diagnosed as free from any potential mental illness and Crazies who have not, The Glimpse is the story of Ana, the daughter of the man who invented the diagnostic tests that determine everyone's fat...
Word Revel
rated it
6 years ago
Ana to me was a believable character. There was no pretension of noble motives in attempting to save Jasper, especially when their relationship became delicate in his captivity. While Ana set out for Jasper, she also set out for herself. I appreciated that a lot. Also, she had the maturity of an old...
Mikka liest das Leben
rated it
6 years ago
Where can the horizon lie when a nation hides its organic minds...(The title of this review is a quote from David Bowie's "All the Madmen" - a song very fitting for this book!)The story:The excellent writing drew me into the world of "The Glimpse" right off the bat – a dystopian future world where p...
Reading Under the Willow Tree
rated it
7 years ago
The Glimpse Claire Merle Genre: YA, Dystopian, Romance, Science Fiction. Format: ARC e-book, 432 pages Expected publication: June 7th 2012 by Faber & Faber In a near future, society is segregated according to whether people are genetically disposed to mental illness. 17-year-old Ana has be...
I'll think of a damn title later
rated it
7 years ago
This seems like it'll be offensive to me as I have a mental illness, but I'm curious. Hoping I'm wrong.