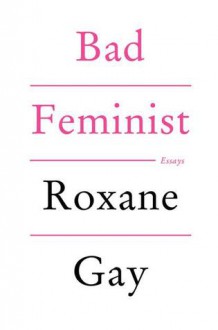 Bad Feminist: Essays
ISBN:
9780062282712 (0062282719)
Publish date:
August 5th 2014
Publisher:
Harper Perennial
Edition language:
English
Bookstores:
Obsidian Blue
rated it
3 months ago
I don't know what else to say about Roxane Gay besides run and find all of her books and sit down and enjoy. I loved her collection of essays. Some of them were humorous, some sad, and some just made me want to sit in a room by myself all day and not talk to a person. She has a way of drilling down ...
LAUREN B. DAVIS
rated it
6 months ago
Roxane gay is smart and astute and brave and candid and funny. The writing is accessible, clear, and thoughtful. These essays, which cover a range of topics from racism to what makes an (imperfect) feminist to critiques of books like LEAN IN and movies such as DJANGO, are insightful and thought-pr...
Fangirl Moments and My Two Cents
rated it
7 months ago
This book is the author's opinions on lots of things. It covers racism, sexism and much more. She is very opinionated. A lot of the discussion is about books and movies. If some of the ones mentioned are your faves, some parts might be difficult to read. I don't agree with her on everything, but...
Silvie's bookshelf
rated it
1 year ago
while some essays were cheesy (twilight and 50 shades) the ones on race and feminism were spot on and made me think. I am also glad that I'm not the only person against Sanberg's Lean in movement.
Reading For The Heck Of It
rated it
1 year ago
I've recently delved into the world of feminist literature and so it was bound to happen that I would read Roxane Gay's Bad Feminist. Ya'll, this book will slap you in your face with its brutal honesty. It's a collection of essays about everything from what it's like to be a black female professor (...