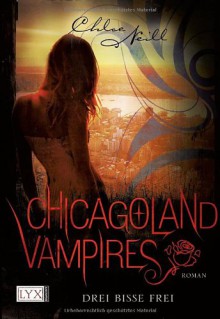 Chicagoland Vampires: Drei Bisse frei
ISBN:
9783802587900 (3802587901)
Publish date:
June 1st 2012
Edition language:
Deutsch
Series:
Chicagoland Vampires (#4)
Bookstores:
Debbie's Spurts
rated it
2 years ago
(Rolled doubles first time. Now I'm ready to roll for today.)
Debbie's Spurts
rated it
2 years ago
Great, fast paced, glued to seat until finished read. Fits series perfectly but not something to read standalone or out of order. Most of the characters were somehow more subdued, less powerful. Rather than resolving plots, romances and politics raised in previous books we get more of all plus n...
SnoopyDoo's Book Reviews
rated it
3 years ago
Times are hard for newly minted vampire Merit. Ever since shapeshifters announced their presence to the world, humans have been rallying against supernaturals—and they're camping outside of Cadogan House with protest signs that could turn to pitchforks at any moment. Inside its doors, things between...
Steamy reads with a dollop of magic, mystery and hot... hot men
rated it
4 years ago
Put a fork in me - I'm done with this series. I liked (but never loved the first few books) - but I saw real promise in the series/concept/main character but I've come to realise with this book that my hope for this series turning into something great with a strong female lead that I can root for t...
E.J. Stevens
rated it
4 years ago
Gah! That ending. ALL THE FEELINGS.
Share this Book
http://booklikes.com/chicagoland-vampires-drei-bisse-frei-chloe-neill/book,6715342