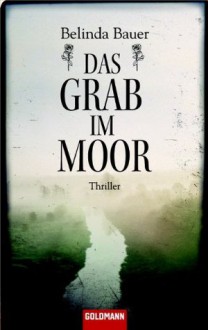 Das Grab Im Moor Thriller
ISBN:
9783442471768 (3442471761)
Edition language:
Deutsch
Bookstores:
Magnus booklog
rated it
5 years ago
I must say I find most storys about serial killers fascinating, so I may not be totally trustworthy when I say this book is really good but I really liked it.The story is about a kid living in a dysfunctional family. To try and save the family he tries to find the body of his mothers lost brother. T...
carey
rated it
9 years ago
This is a great book. The relationships between all the different family members, as well as the killer and Stephen, are very well drawn and utterly believable and at times I had to put the book down it was so tense. For a debut novel, it was very good indeed and I even loved the rather bizarre chap...
Only Mostly Dead
rated it
10 years ago
A good read. Given the subject matter it's not too tough or gruesome either (though it is a little, in places). It's more about what's happening in the minds of the two main characters. I thought the killer's pov was a little broad brush emotionally. It didn't particularly give me any startling new ...
Valz
rated it
10 years ago
Skillfully and compelling written with deeply realized characters, I read Blacklands nonstop. The image of this poor sad boy digging and digging day after day, month after month, for the body of his dead uncle will stay with me for a long time. His perseverance and courage was astonishing.
sandin954
rated it
10 years ago
My favorite of the month. The author wisely kept this book short which ratcheted up the tension and suspense and made the rather unrealistic plot easier to overlook.
Share this Book
http://booklikes.com/das-grab-im-moor-thriller-belinda-bauer-marie-luise-bezzenberger/book,5485025