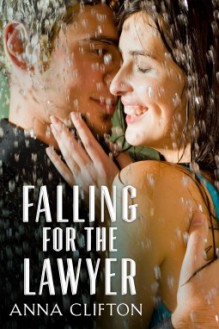 Falling for the Lawyer
Clifton Anna,NOOK Book (eBook), English-language edition,Pub by Harlequin Enterprises Pty Ltd, Australia on 03-01-2013
Clifton Anna,NOOK Book (eBook), English-language edition,Pub by Harlequin Enterprises Pty Ltd, Australia on 03-01-2013
show less
Publish date:
March 1st 2013
Edition language:
English
Bookstores:
Katiebabs Library of Books
rated it
4 years ago
More on the sweeter and tender side with a Bridget Jones vibe to it, but unfortunately the heroine Alex is a sad sack who is so indecisive and has everyone walk all over her, including the large than life JP, who ends up being her boss. They had a meet cute and soon after they're falling head of hee...
Jenny Schwartz
rated it
5 years ago
This is a butterfly book, and beautifully done. Alex is the heroine who -- no spoilers! -- has an emotional journey ahead of her. JP is the hero and a catalyst for Alex's journey. I love how JP has a history that he too has to confront to move their relationship forward. There's a lot of wisdom in t...
shosho
rated it
5 years ago
3.5 starsIt was a short read and I finished it in a few hours. I liked the promise of the story but I couldn't see why they were attracted to each other and it would have been better if the whole thing had happened in a longer period of time. For most of the book Alex was annoying and without any co...
Kat Morrisey
rated it
5 years ago
This book is a solid 3.5 but I rounded it up. (Darn you Goodreads--I want HALF STARS! -_- )Anyways, first I need to make a disclosure: I like books about lawyers and law related story lines. So when I saw the title of this book I knew I wanted to review it. I know, I'm a total nerd, but what can I s...
Share this Book
http://booklikes.com/falling-for-the-lawyer-anna-clifton/book,10289976