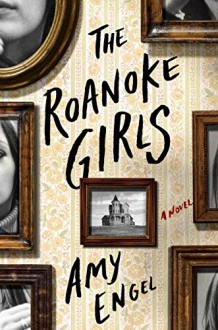 This review can also be found at Carole's Random Life in Books.

I thought that this book was fantastic! I actually have looked at this book several times since its release and didn't pick it up sooner because I wasn't sure that I would like it. I had nothing to worry about. This story is disturbing and made me very uncomfortable but I loved it. Once I started reading this book, there was no stopping and I ended up reading it in a day.

As I said, this book tells a rather disturbing story. In some ways, it was like a train wreck that you know you shouldn't look at but you can't help yourself. This book deals with sexual abuse and could be difficult for some readers. I went through a wide range of emotions while reading this book. There were parts that made me mad, others that made me want to cry, some parts gave me hope, and some parts just made my skin crawl.

Lane goes to live with her grandparents after her mother's suicide. She has never met her Gran and Granddad, not to mention her cousin, Allegra. Allegra and Lane bond right away and become quite the pair. They spend almost all of their time together either in town with Tommy and Cooper or on the farm. Years later, Lane is called back to the farm because her cousin is missing. Lane works to figure out exactly what happened and where Allegra is.

This story is told through two timelines. One timeline follows Lane and Allegra as teenagers when Lane first comes to live at the farm. The other timeline is set in the present with Lane back at the farm to look for her lost cousin. These two timelines worked perfectly together. Information from the past that would be needed to fully explain the present seemed to be worked in at just the right moment. There were also a few passages from the other Roanoke girls which gave a lot of insight as to the history of the family.

I would highly recommend this book to others. This is the kind of story that will stay with me for a long time. I really appreciated that the book ended on a hopeful note with all questions being answered. This is the time that I have had the chance to read Amy Engel's work and I am looking forward to reading more of her novels in the future.

I received a review copy of this book from Random House via Blogging for Books.

Initial Thoughts
Honestly, this was great! It was disturbing and uncomfortable but I never wanted to put it down. I wanted the Roanoke Girls to be okay and hated everyone who threatened that. There were a few surprises and a lot of heartbreaking moments. I love that the book ended on a hopeful note.