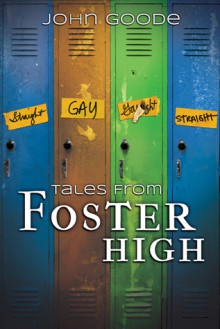 Tales from Foster High
Publish date:
July 30th 2012
Edition language:
English
Series:
Tales from Foster High (#1)
Bookstores:
A girl and her books
rated it
7 years ago
I really, really enjoyed this book. It's been a while since I found an interesting story like this one. Despite one or two things that don't quite coincide in the story (one of the characters say something about himself and then he say the complete oposite about it), I really loved it. I can't wait ...
My Kindle is my TARDIS
rated it
8 years ago
There is nothing in that life that is worth not being who you really are.I wanted to write a raving review for all the books of this series. But I can't find the words!They are awesome! Loved every second I spend with them!Just read them, ok?
Sonia Nosia ~Ruber's fiancé in Crystal Court universe~
rated it
8 years ago
full review to come..----------------------------------------------EPIC BR with Paul and Elsbeth!
Sheziss loves Zeshak
rated it
9 years ago
I feel some kind of intrigue and fascination for the USA's contradictions. Freedom and independence are the most valuable of things. At 16 you can drive a car and you can find a job. At 18 you can get married and you can go to the army. But you cannot drink alcohol till 21. Cussing is something awfu...
Cristina T.
rated it
9 years ago
If I had to pick one word to describe Tales from Foster High, it would be real. I–like most readers, I guess–read to escape real life, to get away from everything at least for a few hours a day. Now, this book? It was so real that it overwhelmed me at times, and I got completely sucked into the worl...