Honestly, I am going to say that if Kelly could dial back the number of side characters she introduces in her books, these would be five star reads to me every single time.
I loved the idea of the people closet to a newly engaged couple starting to think about their own lives, marriages, divorces, or in one person's case, singledom. But once again Kelly throws in a baker with a tragic story, her new romance and his ex wife. It didn't fit this book at all and it kept dragging me out of the reading to go back to that character and the other characters in her story. In the end they (baker, boyfriend, ex-wife, and stepkids) all fell out of the story with an almost audible thump.
The book shifts leads throughout, but I would say the main characters are Leila (Katy's best friend), Vonnie (a baker from America that has moved to Ireland) and Grace (Michael's mother). One of these characters is not like the others. As I said above, Vonnie the baker and her entire story-line could have been cut. I don't know why we didn't just include more about Leila's sister actually.
"It Started With Paris" begins with Michael proposing to his long time girlfriend Katy at the top of the Eiffel Tower.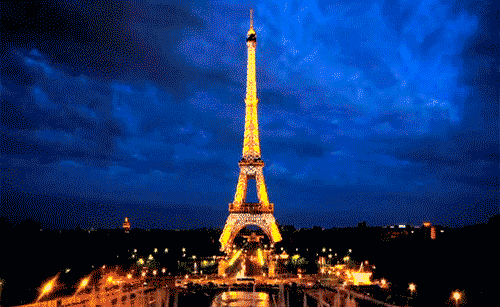 Weirdly though the book decides to start focusing on Katy's best friend Leila and her subsequent heartbreak from her husband leaving her for another woman. I have to say that it took me a while to even realize the connection between Katy and Leila since Kelly doesn't come right out and say it. I was baffled.
Leila besides still reeling from her husband's betrayal is realizing that she has not been present for her sister or her mother for a very long time. Her older sister is a single mom and is struggling with trying to handle everything. When Leila's mom is in a bad car accident, her sister just throws up her hands and tells her she needs to deal with things, she's over it.
Grace is a school principal who is now starting to regret choosing her work over her husband 15 years ago.
Vonnie who fell in love with the perfect man and lost him, is struggling to deal with a new romance that is causing her all kinds of angst.
The book jumps around to so many other characters that I don't think I can list them all. We get Leila's boss's POV, Leila's husband, Grace's ex-husband's POV, Grace's ex's current long time partner's POV, etc. It just got to be too much.

The writing I thought was really good and I did enjoy the book enough to finish it. But I can see why so many people DNFed it. You can't really follow a character straight through since you are jumping back and forth so much.

The ending was a bit of a letdown. As I said, Vonnie's story ends abruptly, we never get a feeling for Leila's sister at all and the way she is portrayed makes her into some kind of harpy. We don't get to see the repercussions to Katy's parent's marriage, I still don't get what Michael's sister Fiona's deal was. I could go on.
I think if Kelly is going to write books like this, it may make sense to have characters make appearances in her future books like Maeve Binchy started to do. It just feels like you are checking in with the people so you can feel like you get to keep reading their story.