It was just bad luck that I ended up reading this at the same time I was listening to Brothers of the Wild North Sea. The two books, despite being different genres and different time periods, deal with the same themes: enemies to lovers, a man of the cloth struggling with his faith and church, a wild man learning a new way to live his life. One of these books is successful at exploring these complex themes, the other...not so much.
Brothers of the Wild North Sea is like the ceiling of the Sistine Chapel. Mark of Cain is like a finger painting by a three-year old. Brothers of the Wild North Sea is like eating freshly ripe strawberries dipped in cream on a breezy, mild summer day. Mark of Cain is like an ice cream sandwich that's been out of the freezer too long. You know it'll still taste the same, but the texture's all wrong and the sandwich part sticks to your fingers and it's just not as satisfying as it could've been.
But anyway, enough with the unfair comparisons! Let's talk about the Mark of Cain!
A man struggling with his faith and church - There were good bones here. I did find most of Mark's storyline here to be superficial at best, but I did like how it highlighted the struggle that many fundamental churches have when trying to move forward with the times. They can talk the talk, but they trip and stumble when they try to walk the walk. Unfortunately, much of the meat of this was pushed to the back burner because of the Twu Wuv taking center stage halfway through. *sigh*
I mostly liked Mark. Except when he was being an ass. He loves his church but slowly comes to realize how much of himself he's given up for it and that it doesn't love him back. This could have been really intense, but in the end there wasn't all that much depth to these sections and they're breezed over for the Tru Wuv.
An excon trying to make amends and be better - I really liked Lucas. His story here is sad. Yes, he killed a guy, but he spent his stint in prison doing what he could to become a better person, one who doesn't drink too much and doesn't get into pointless bar fights because he's bored with his life. He was only 19 when this stupid thing happened, and it'll haunt him the rest of his life. When he's released, he tries to hold onto what the therapist taught him, but his friends are determined to pull him back into his old ways. And his friends are, for the most part, caricatures with no real nuance of their own, the exception of Sean.
Between Mark and Lucas, his actions made the most sense throughout the book and I was most interested to see where his story would go.
So what happens when these two "enemies" get together?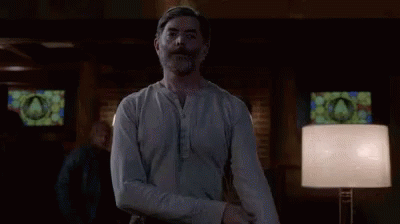 Well...not much. First, Lucas is placed in the half-way house that Mark supervises because his parole officer is terrible at his job - and despite Lucas's case being very high profile, to the point that random strangers know who Lucas is and what he did, none of the other ex-cons in this place have any clue about the connection between Mark and Lucas. Or maybe they do, but we just don't get to see it because we never actually meet any of the other guys in the house except when they're needed to play bit parts. But since even Lucas is unaware of this connection, I can only assume the other guys in the house don't know either. Yeah. Suuuure they don't.
Anyway, that ridiculous coinkydink aside, Mark's a jerk to Lucas, and he's completely unprofessional with his job. Like, on so many levels. And Lucas just takes everything that's thrown at him - from Mark and every other random person - because he knows he deserves it.
And then this thing happens with Alex, a teen boy that Mark is counseling at the church. Alex starts off as a character in his own right, and he's a mirror to Mark. Mark is constrained, careful. Alex is bold and upfront. And of course he's got the big crush on Lucas. But turns out his character is mostly just a bridge to Mark and Lucas burying the hatchet and forming a friendship of sorts, because Alex needed help and they're both willing to help him. Which is all great! I was ready to see where this went!
But then it kind of fizzles out. Alex fades into the background for awhile and Mark pretty much ignores him because of Tru Wuv. *sigh*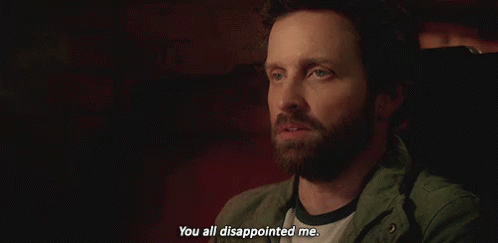 In the end, I needed a lot more time spent with these two as hesitant acquaintances/quasi-friends before they jumped into bed together. Years worth. Not just months, which are really more like a couple of weeks once they really start spending time together. The moment they started lusting is the moment this book became just another M/M Romance (™) and stopped being anything interesting. I just couldn't buy it. I was pretty much yelling (in my head) at Mark "Dude, he killed your brother, what are you doing?!" every other page. And I like Lucas! But seriously. He killed your brother. WHAT ARE YOU DOING!
Random stuff:
We meet Will in chapter two when he takes Mark to a bar to unwind after the news that Lucas got released on early parole. Will and Mark seem like good friends, so he should have shown up again at any point in this story to help out Mark or be a sounding board for him when his life was falling apart, but it's like Sherwood forgot this character even existed.
I thought we'd see a lot more of Mark's parents, since such a big deal was made over how upset they were about Lucas's release, but they're barely mentioned at all in the first half of the book, and we never even actually meet his dad. And his mom...okay, I'm going to keep this rant super short, but I really resent that Mark's mom was made to look like a villain at the end. This poor woman has lost everything, and to try to make her the mustache-twirling bad guy just felt disingenuous. Was that there to allow the reader to feel better about Mark being with Lucas? If so, that is beyond the pale. She has every right to be upset and want nothing to do with Lucas, and I frankly have to agree with her that Mark wasn't making wise decisions at this point.
There's also this weird subplot with Lucas's friend Sean towards the end that doesn't really go anywhere. Was this supposed to be a series at one point and she changed her mind? That's the only reason it makes sense to include all this stuff that really just takes time away from other things that should be getting more focus.
Anyway, there's good stuff here, good bones, but a lot of it felt haphazard and didn't go as in depth with the material as I wanted it to. This could have been glorious
but ended up just being kind of frumpy.
(Sorry, Chuck.) :D